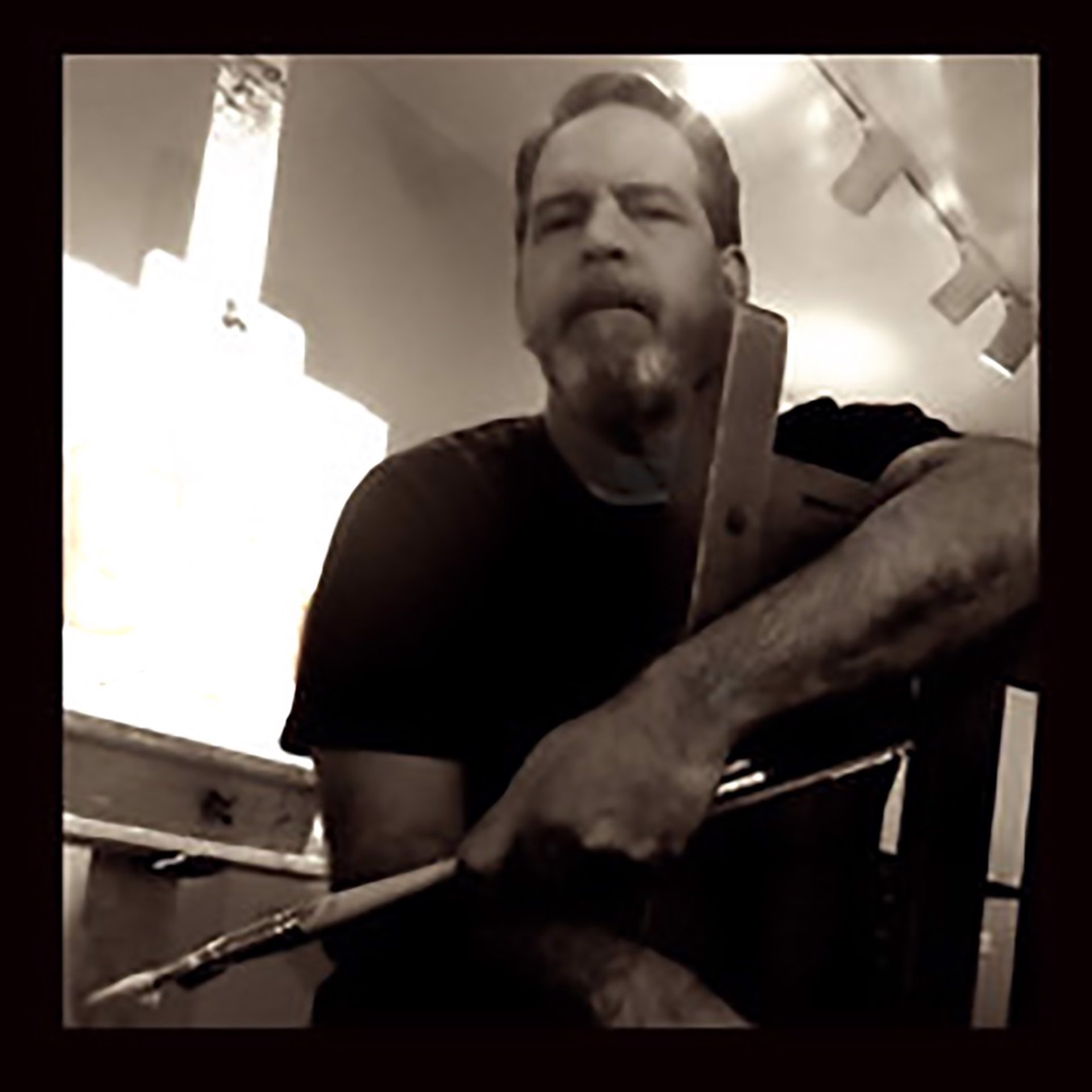 While my landscape paintings are inspired by specific places, they are informed by an emotional response to light and atmosphere. They are meant as evocation as well as transcription of place. I try to speak to our human connection to the world through images that connect us back to the larger natural world. Reminded that we are both a part of that nature and apart from it- all at once. The way that Autumn light rakes across a field or sunlight dapples on water, speaks to something universal within us, I am exploring the internal and external landscape at the point at which they meet.
I was born in 1961, NYC
I studied at the School of Visual Arts in New York City (1979 -1983) receiving a BFA in Studio Arts. I also studied at The Art Students' League (NYC, 1978-79) and The Robert Blachburn Printmaking Workshop (1979 -81). I would go on to live and work for a time in Los Angeles and San Francisco, eventually settling in Santa Fe, New Mexico in 1990.

Over the course of more than 30 years, the work has been widely exhibited in the U.S. from New York City, to Los Angeles, Seattle, Austin and many more cities. The work is in many private and public collections including The Albuquerque Museum, Albuquerque, NM - The Museum of the Southwest, Midland, TX. - The Springfield Museum of Art, Springfield, MA. - The Knoxville Museum of Art, Knoxville, TN - The Longview Museum of Fine Art; Longview, TX and others.

My work has been generously featured in many periodicals and books including New American Paintings, Art Journey New Mexico, Southwest Art, American Art Collector, Design & Architecture and others.
Read More