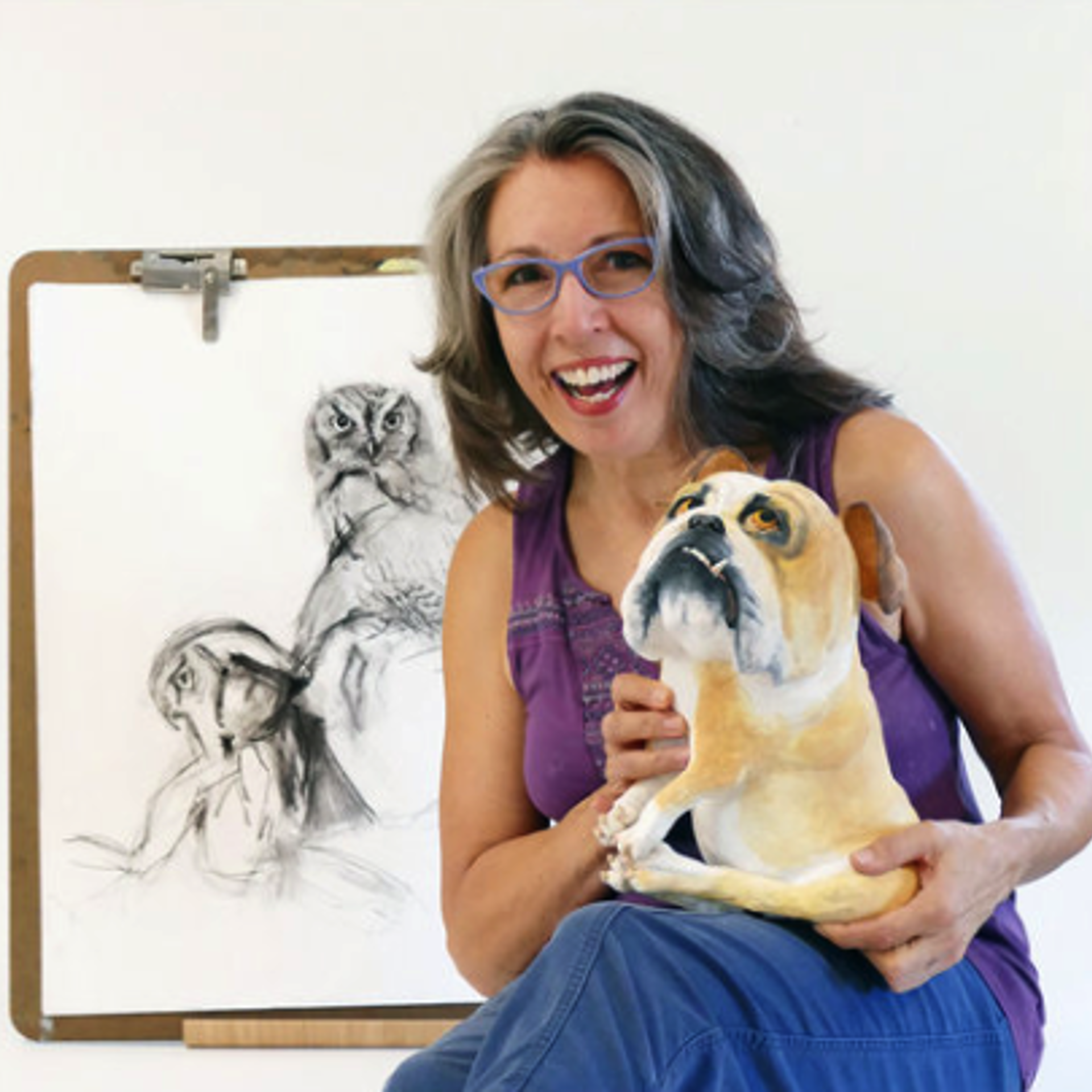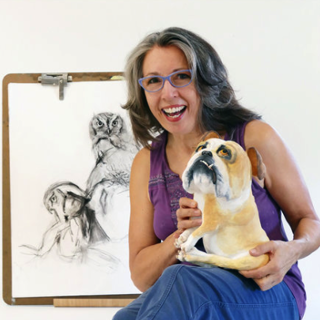 About
Paula Bellacera is a contemporary ceramic sculptor, painter, and print maker. She explores how domestic and wild animals literally and metaphorically mirror human nature reminding us that we share emotions and DNA. She is influenced by the simplicity of ancient and indigenous artists as well as by Jane Rosen's elegant bird sculptures. Bellacera's expressions range from whimsical to powerful, echoing wisdom from native observations of animals. Her creations help us appreciate how our connection with nature is deeply personal.
Bellacera received art training at various colleges and universities in California after completing a Ph.D. in experimental psychology at Tulane University in New Orleans. For three years, as a graduate psychology student, she observed animals in their natural habitat. This experience compelled her to further explore animals through art.
Since 1990 Bellacera has exhibited work domestically and internationally with over 40 solo/feature shows in cities such as: Santa Fe, Chicago, Katmandu, San Francisco, Denver, and Seattle. In 2014 she had a solo exhibition at the Morris Graves Museum in Eureka, CA. She has won several awards and has been featured in exhibition catalogs, books, and magazines. Bellacera has received public art grants and has been commissioned to create collections of work.
Read More