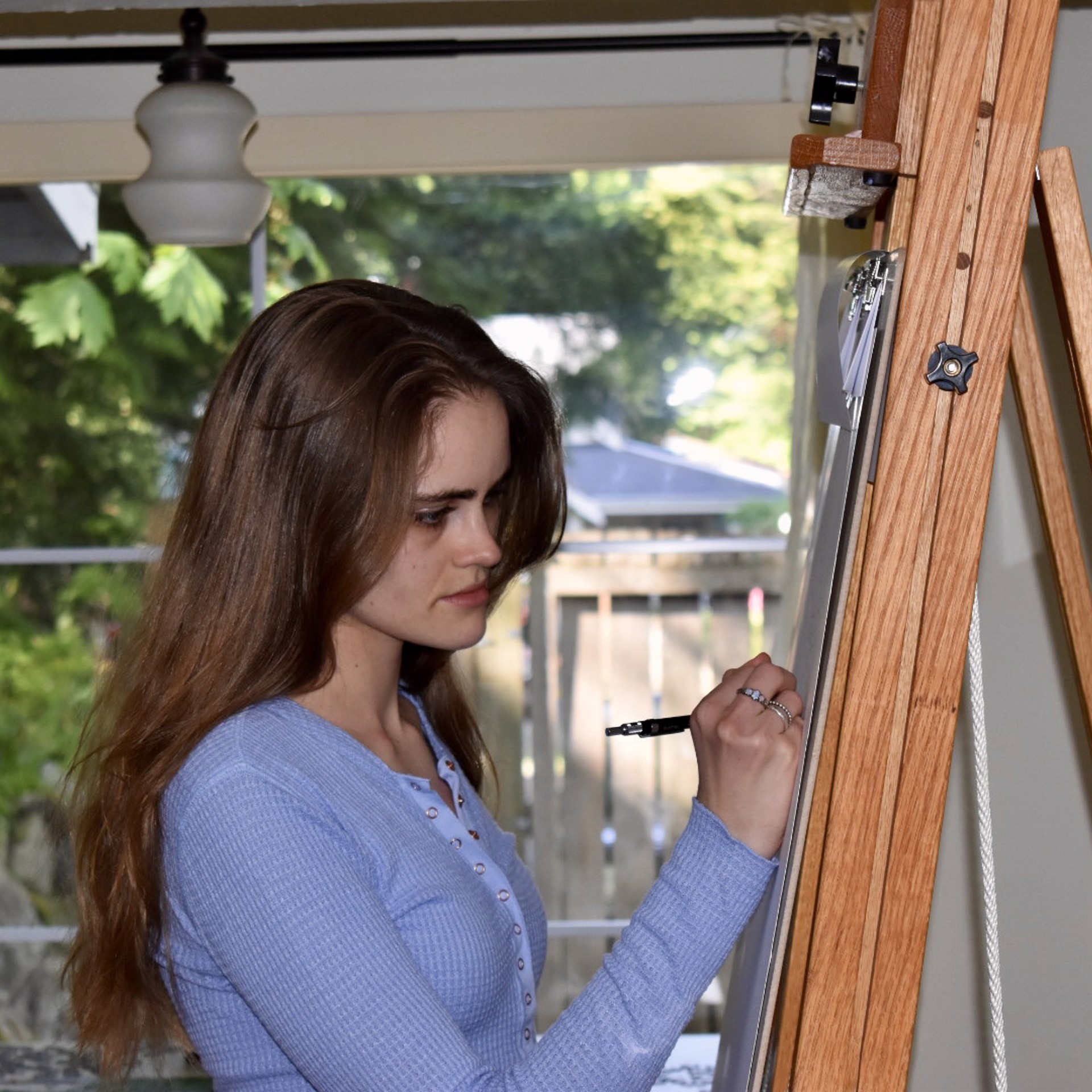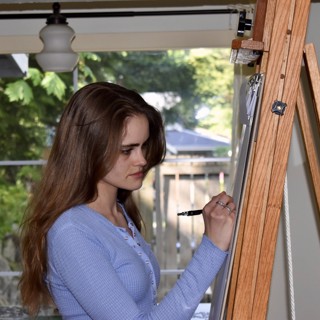 Sienna Van Slooten uses graphite with small additions of color mediums such as colored pencil and watercolor to capture the complex detail and hidden beauty found within the natural world. She often uses her work as a means to educate her viewers on the delicate balance of ecosystems, the symbiotic relationships between flora and fauna, and the vitalness of many at-risk species in their role in biodiversity. Sienna wants her work to serve as a lasting record of species that may be entering their final century on earth due to the growing impact of climate change. The subject matter of her work covers a wide range, from depictions of single species to complex relationships between two or more species that depend on one another for survival. All types of work ask the viewer to spend time exploring the nuances in the small details of her drawings, and thus of the subject matters in real life.
Currently, most of Sienna's work explores the theme of death hosting life, a concept that is present everywhere in nature. In emphasizing this theme, she wants her pieces to convey how interconnected everything is in nature regardless of its stage of life, or any other defining characteristics, it all serves a purpose.
Artist Biography
Sienna Van Slooten was born and raised in Santa Fe, NM. Her mother and grandmother (both artists) inspired her to create art throughout her upbringing. She received a BFA in Studio Art from Wheaton College, MA, and then attended a graduate certificate program at CSUMB for Science Illustration. She illustrates all her work with a very traditional science illustration approach. Sienna has been working full time as a freelance artist and illustrator since 2021. She currently resides in Santa Fe and spends her days working in her studio where she is accompanied by her lionhead rabbit, Moonflower.
Read More