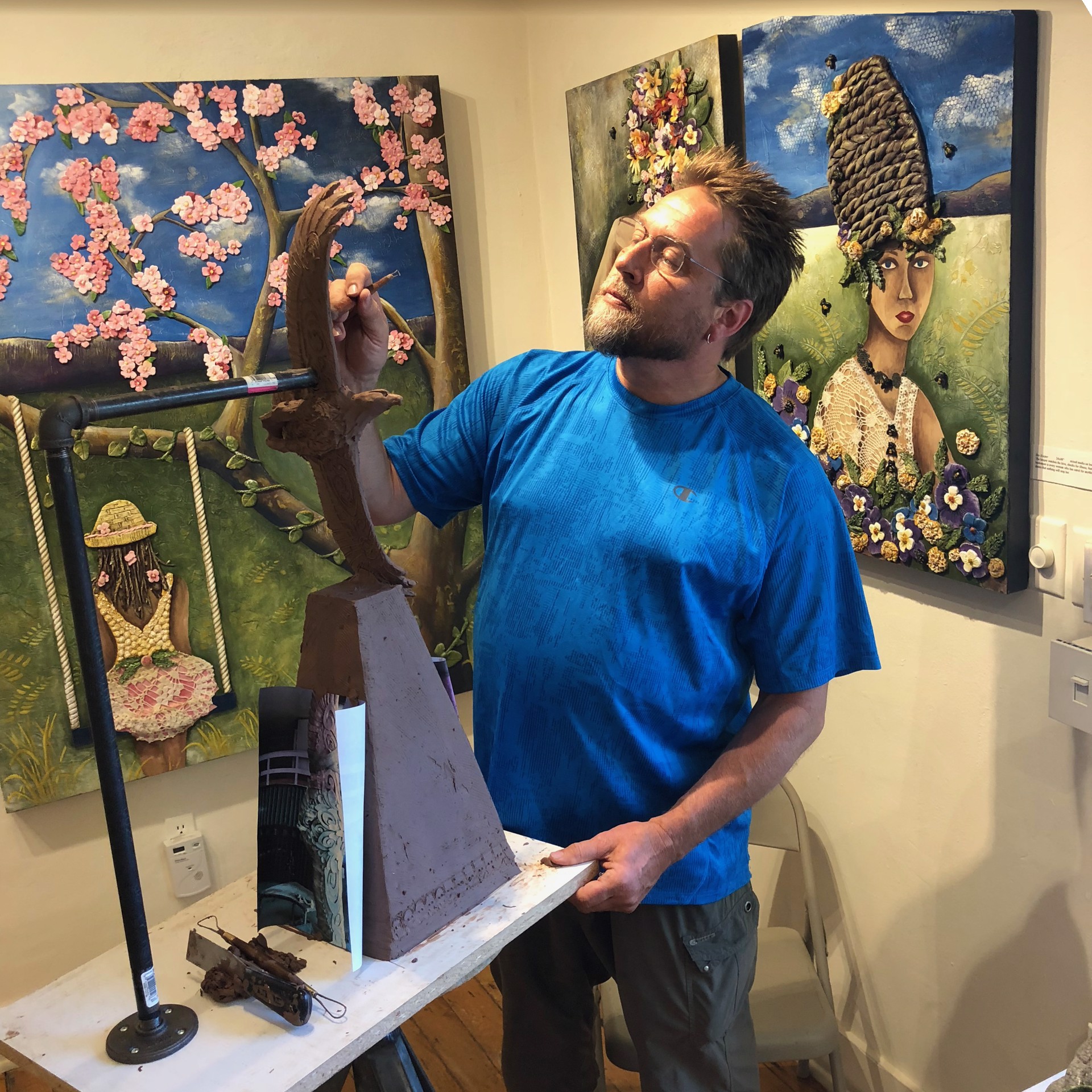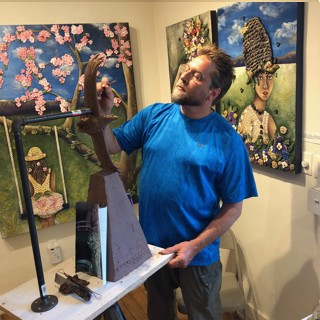 Adam Schultz is a sculptor who has been living and working in northern Colorado for over 25 years. Through his sculpture he attempts to share his appreciation for beauty in natural moments in a physical, tangible form. His most recent project, the Goddess Series, explores the beauty in his "delightfully abundant" figurative nudes, cast in bronze. The nudes, all women, are abundant in body and spirit. Self-assured and exuding of confidence and contentment, the figures convey a feminine power of the kind that is authentic. Schultz is attracted to this kind of power and continues to convey the beauty of the female body from the perspective of the woman as he explores this series.
Schultz has a particular ability to masterfully combine convincing anotomy with subtle but powerful expressions and poses that suggest dignity, sensuality and grace, as he finishes them with a special patina that is unique to each piece.

Adam started Dream Big Sculpture company with his wife, Lori Acott. The company is dedicated to making large scale sculptures available all over the United States. This company has also given both artists the opportunity to recreate their own sculpture on a large scale.
Artist's Statement
"I think that for most of my life I have been drawn to Beauty in the world. This irrepressible urge to reach out to others through artwork is what defines me as an artist, I imagine.
Lately, a lot of my work has been about finding beauty in unusual places, overlooked ideas, and however unexpectedly, in Ourselves. It is through the placement of public art that I can communicate these ideas on a broader scale. Monumental sculpture lends importance to ideas and will create emotional connections that serve to define a community at levels that mere words cannot. Just as the architecture, landscaping, and interior design are integral considerations in developing a well-rounded society, the public sculpture in a location may be the most notable way to enhance and elevate that environment, and connect to people in ways that bridge all cultural barriers. These are concepts I like to include in my proposals for public art."
Read More