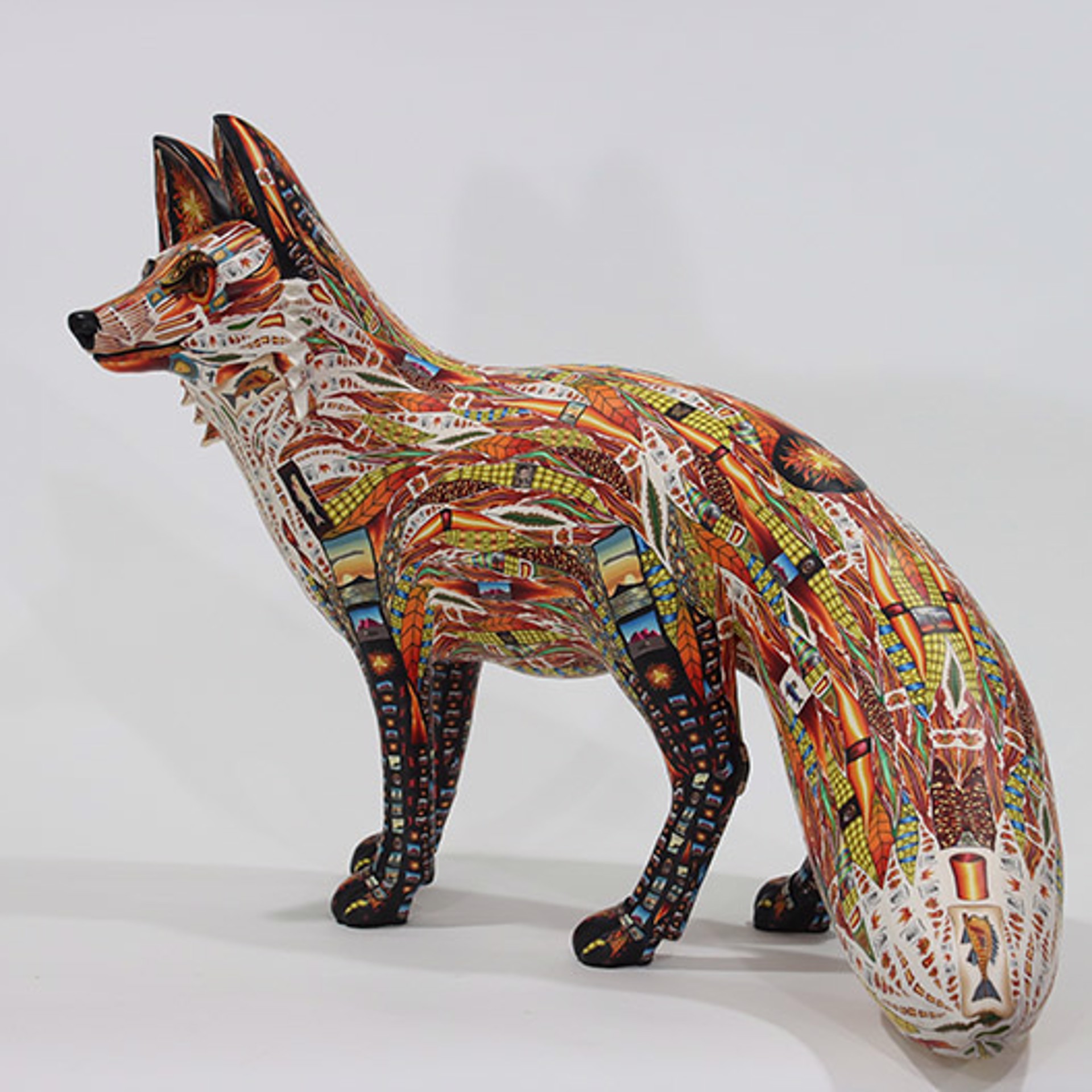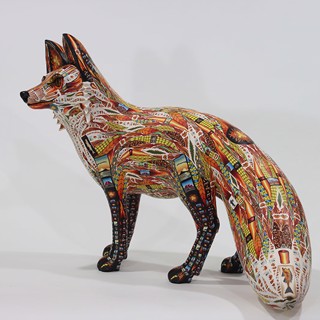 Adam grew up in the West with daily access to undeveloped spaces. A curious child, he was motivated to find out how the natural world worked. Familiarizing himself with the organic processes and cycles of the animal and plant kingdoms Adam developed a deep respect for the complexity of nature, which is reflected in the vibrant colors and intricate patterns of his sculptures.
Adam learned how to form canes with polymer clay as a teenager. Based on an ancient Roman technique used in glass blowing called millefiori — the making of polymer clay canes combines a colorful modern art medium with a long and interesting tradition.
Struggling to find a creative outlet in his early twenties, Adam experimented with drawing, collage, painting, but was never entirely fulfilled until the rediscovery of polymer clay: the opportunity for design and structure seemed endless. Now, more than ten years later he is pioneering his medium, constructing sculptures unprecedented in scale and color.
Not wholly representational, Adam's sculpture straddles the real and the abstract. He says, "These forms embody the old and the new, the material and the ethereal: polymerclay is a completely new medium but the canes trace their history all the way back to early Egypt and the bodies are modeled after an animal's real physical form but the skins, made totally from canes, captures their character, their strength and power, that set of traits we refer to as the spirit." And just as every animal is unique, so too, each and every one of Adam's pieces is original and no two will ever be the same.
Read More