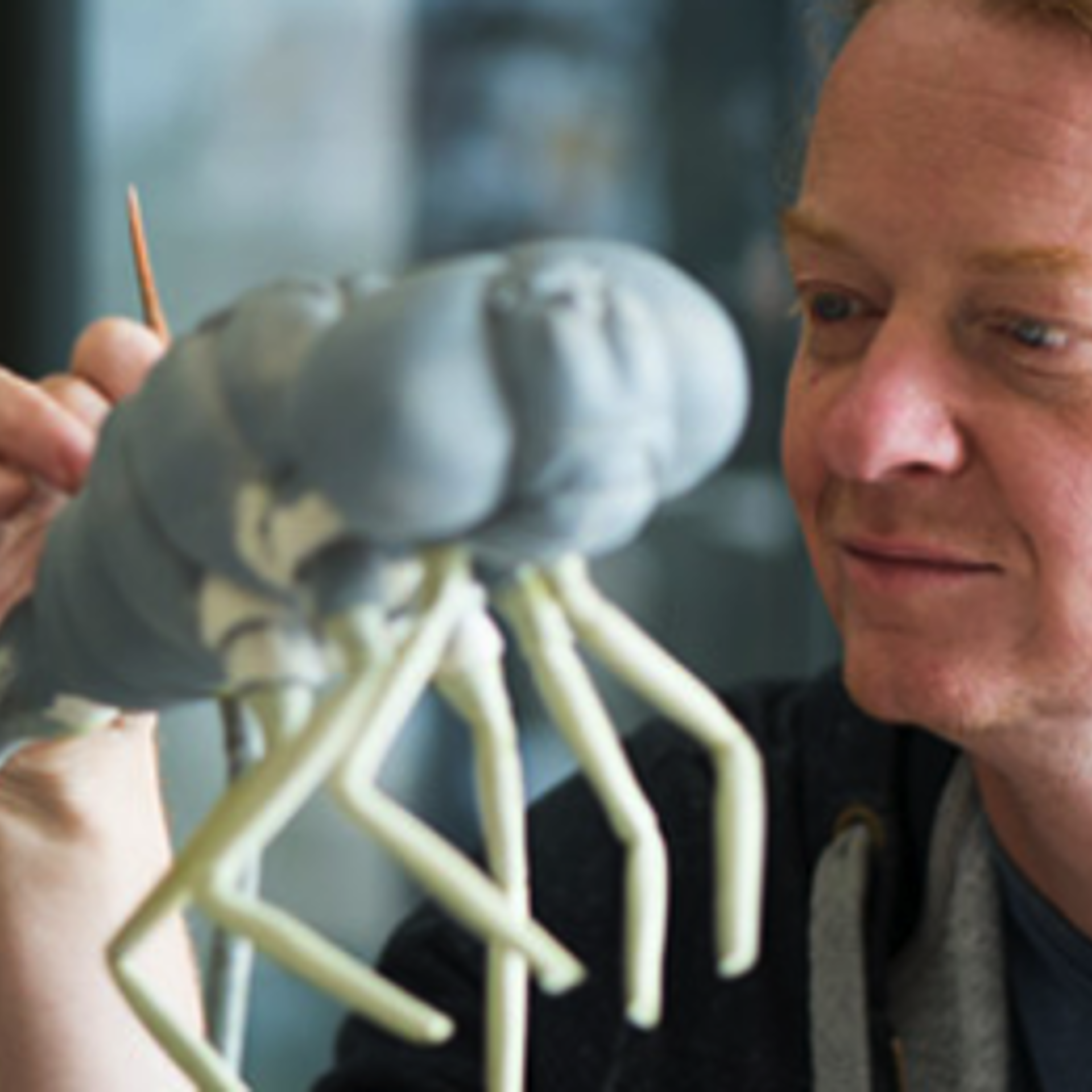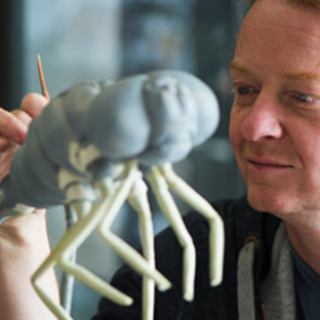 David Meredith was born to create. Even before he could walk he was immersed in the creative process, sculpting in the sand pit, and the desire to see his creations come alive has never left. It fueled him throughout his childhood and beyond, and led to the life of an artist.
Although Meredith was a good student, he preferred art classes to academics. He attended college with the intent of becoming an illustrator. He used his skills to pay part of his way through college, painting album covers on the backs of leather jackets. However, it was serendipity that lead to his career as a sculptor. He'd crafted several pieces in the school's ceramic studio, and after they were displayed in a show he was hired at a firm that made detailed jewelry. This helped him develop the finer detail skills of sculpting, as well as mold-making and casting.
Meredith eventually left the jewelry studio to turn freelance, and further developed his skills and range as a sculptor through the varied pieces he was commissioned to create.
A Menagerie In Bronze
As Meredith turned to creating his own works he returned to the interests of childhood and his love of the natural world. He remembered his experiences in youth of living near the Kruger National Park in South Africa, and to the diversity of wildlife he'd found there. It was a time that shaped his life and remained with him, and it was his connection to animals that led him to sculpt them. He started with ceramics, then resin, and finally started casting in bronze, ensuring that the creatures he portrays today can be seen for generations to come.
Familiar Emotions
Because Meredith spent so much time around animals he has a knack for observing their moods, and translating them to emotions familiar to all. There is exhaustion in a mama bear and her cubs after a day of work and play, owls quietly contemplate, heads turned to watch, and rabbits perk up their ears as they are alert to the world around them. The sculpted animals resonate with audiences because they express emotions that almost everybody can relate to.
No matter which animal or emotion, one thing is clear: each piece leads back to the child living near nature, determined to create and share his vision with the world.
Read More