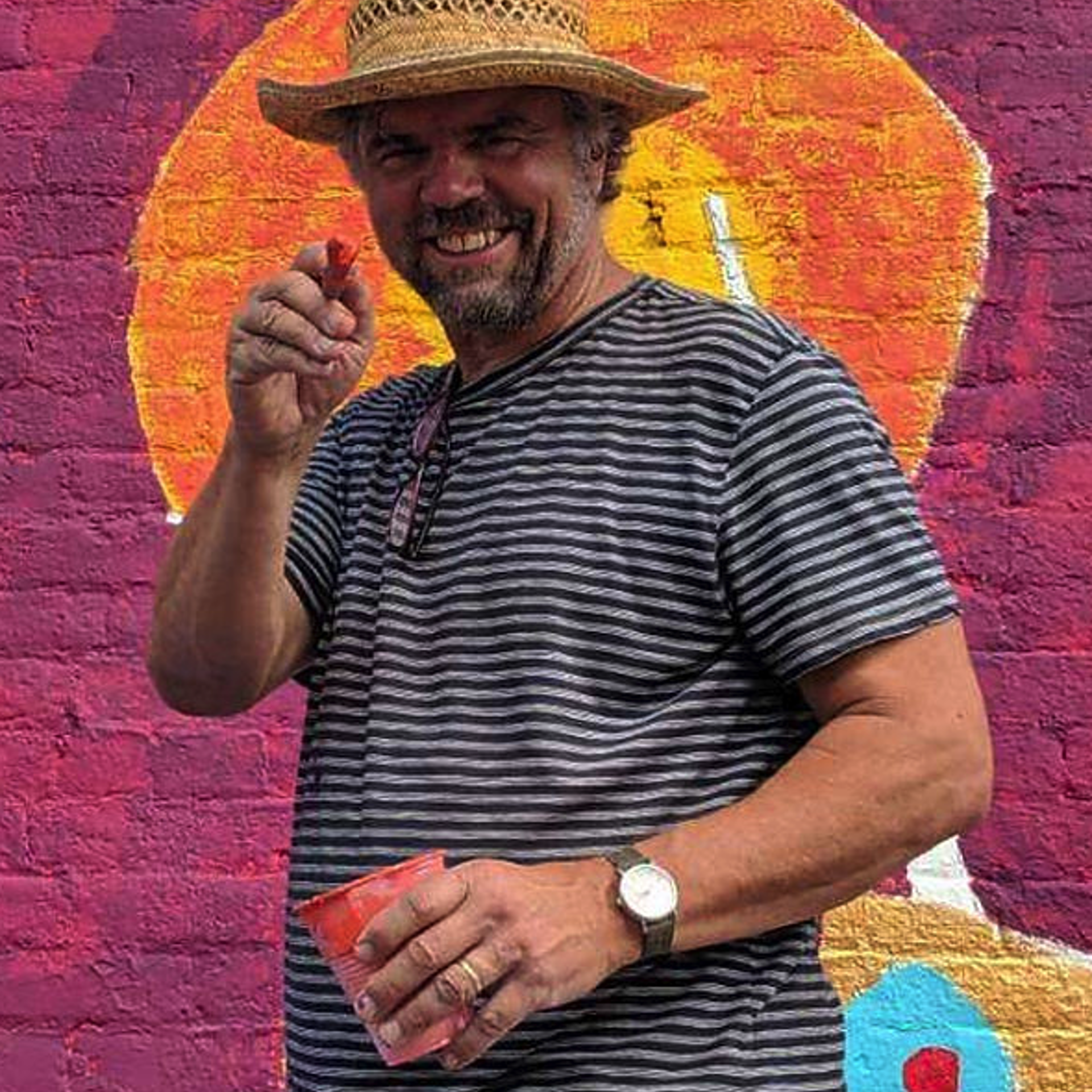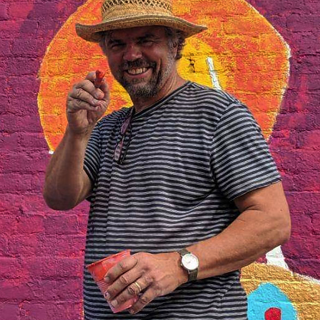 "There is music all around us and if we let it come through, then we do amazing things. We sing, we dance, we tell our stories!"

Trés' work has been called "modern primitive". His simple imagery, combined with rich texture and colors, creates a unique style. While his imagery is simple, there is a deeper spiritual level in all his works. Fables are spun as joyful characters weave and dance together in celebration of the good things in life.
He paints about life's journey and the joy that resides within.

Trés is a self-taught artist who feels a paint brush fell from the sky over 20 years ago. He left his career in biochemistry to pursue his new-found passion. This leap of faith has led him to many successes in the art world. He is widely collected, showing his work in galleries and at the top art festivals in the country. He has had several one-man shows and installations and is in corporate and museum collections.
Influenced by the myriad monastic traditions around the globe, by masterful deep-south African-American folk artists, a life of playing music, and by visionary renown artists such as Chagall, Trés creates ultimately with a voice of his own the very essence of life lived well, of nature and community, love and home.
He and his wife Helene recently moved to Selma, Alabama, where they keep a bed and breakfast for other artists called "The Bluebird", and where they center their lives in community arts. Trés produces murals in small rural towns in the area and partners with his community to bring empowerment and economic development to Selma and surroundings.
Read More